It may be hard to stick to a daily plan. Some days you just love your jogging, next day you feel you hate it. That's when you feel you already hate it. And you start forcing yourself into doing that - this is beginning of an end. The moment you start forcing yourself into doing your exercise, you stop getting benefit from it.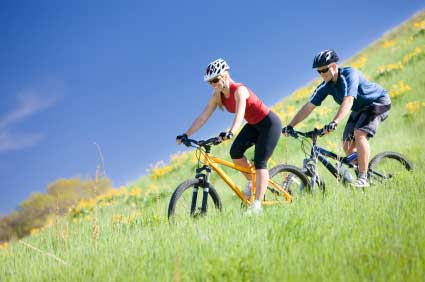 Your daily exercise is not only the step to keeping fit and looking good. It should be the way to feel better, to maintain emotional balance, to fight the depression. If your exercise does quite the opposite, if you do not enjoy it and on the contrary feel obliged to do that - it is not going to work.

So how to enjoy your daily exercise? Just stay motivated and creative!


Always choose your favorite workout music; change it regularly to avoid it getting boring.

Combine your exercise with some amazing activity. Example: take a photo camera with you when jogging - morning scenes are awesome and you are most likely to collect beautiful photography.

Set regular tiny goals: "this week that's 2 exercises, next week it's 3, etc"