The undisputed reigning Queen of celebrity body art. Jolie toppled Pamela Anderson off the top of the list of tattooed celebrities back in 2001 and hasn't looked back since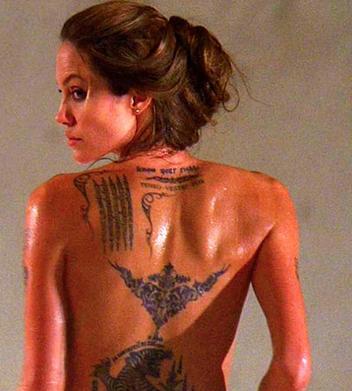 A search for Nicole Richie's tattoos turns up hundreds of entries on Google. Richie is far more adventuresome in the body art department than her former "The Simple Life"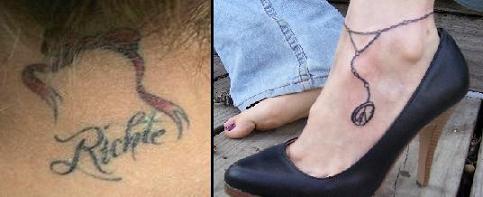 Twenty-six year old Jessica Marie Alba has a growing collection of tattoos to go with her growing popularity. The Actress has a flower and a ladybug on the back of her neck, a Sanskrit character for lotus flower on her wrist, and a bow tattoo on the small of her back.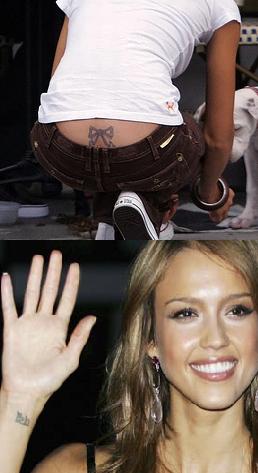 The most ravishing and my favorite. Megan fox got n awesome tatoos on her back which looks totally stunning on her.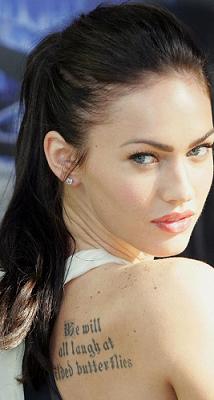 David has the words "BROOKLYN" (son's name) across lower back, "ROMEO" (other son) above a well-known crucifixion scene on upper back, wife Victoria's name in Hindi, the Roman numeral VII (7 was his Man United jersey number) on the underside of right arm and other tattoos. Beckham wrote extensively of his tattoos and what they meant to him and their symbolic value in his autobiography, "My Side".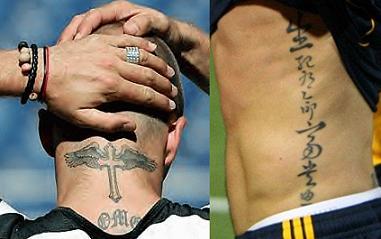 Alyssa Milano who has over forty web sites devoted to her. She has seven tattoos that we know of, some of them beautiful work, and that have been fully revealed in photos taken of her by paparazzi at various topless beaches and resorts around the world.




Kat Von D is a Mexican-American tattoo artist and television personality. She is best known for her work as a featured tattoo artist on the TLC reality television show Miami Ink. A subsequent TLC series starring Von D, LA Ink, premiered August 7, 2007 in the United States and November 11, 2007 in the UK.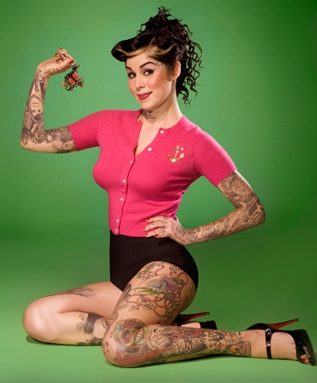 Dwayne Johnson has a Brahma bull tattoo - he is a Taurus - tattooed on his right biceps and a large Polynesian-style tattoo piece on upper left arm and shoulder. Johnson, who is part Samoan, has claimed that the Polynesian tattoo is a traditional Samoan piece, but it more closely resembles Marquessan tattooing than the traditional Samoan Pe'a.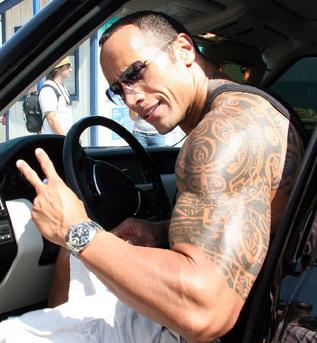 Ricci has a lion tattooed on her left shoulder (Aslan, the lion God of Narnia), a bat tattoo on her bikini line - now covered by praying hands, a bouquet of sweet peas tattooed on her lower back, and a number of other tattoos.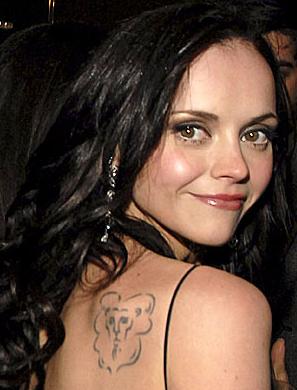 Victoria has five stars on her lower back -one for each family member, and her famous husband's initials DB - yes, that David Beckham - on the underside of left wrist. She joins her husband on the list for the second year running