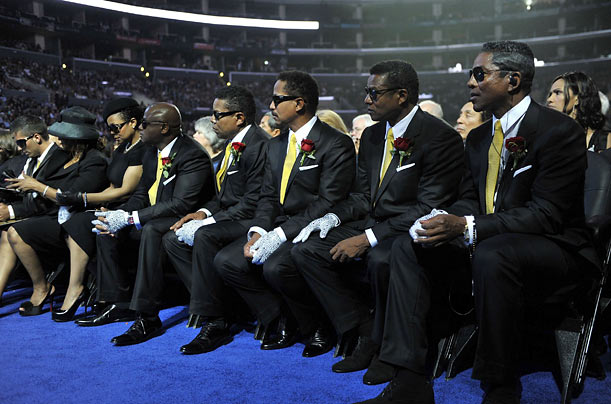 From left to right, Rebbie Jackson, Janet Jackson, Randy Jackson, Tito Jackson, Marlon Jackson, Jackie Jackson and Jermaine Jackson attend Michael Jackson's public memorial service held at the Staples Center in Los Angeles.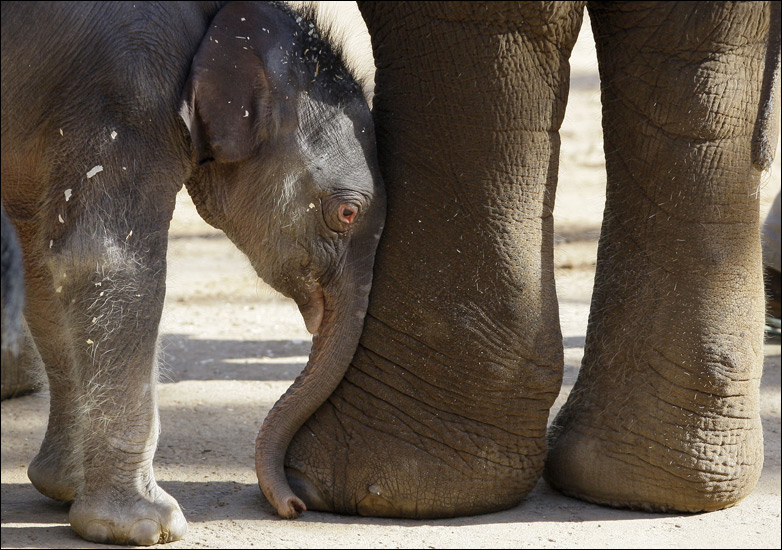 A two-day-old baby elephant pushes against her mother Thong Dee at Sydney's Taronga Zoo in Sydney, Australia.
Participants run ahead of Jose Cebada Gago fighting bulls at the San Fermin festival on 8 July, 2009, in Pamplona, northern Spain. On each day of the festival six bulls are released at 0800 (0600 GMT) to run from their corral through the narrow, cobbled streets of the old town over an 850-metre (yard) course.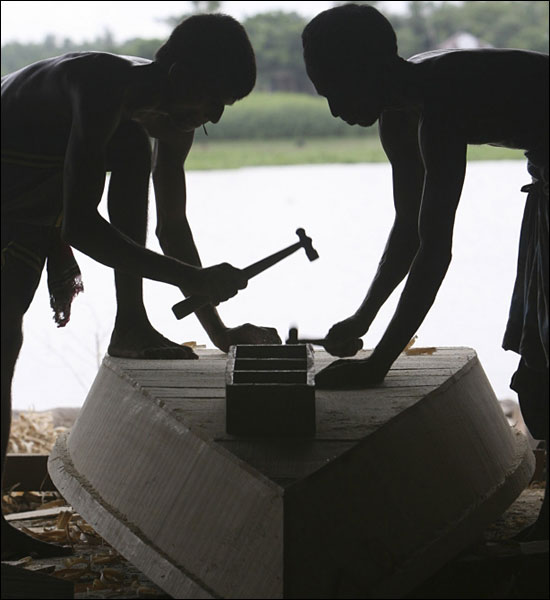 Carpenters prepare a small boat for sale on the outskirts of Dhaka, Bangladesh. (AP photo)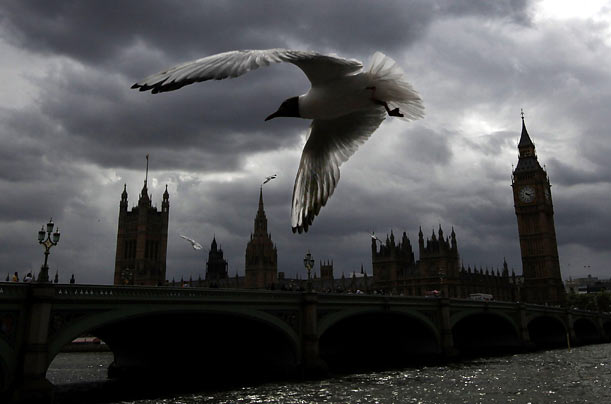 A black headed gull flies in front of the Houses of Parliament in London.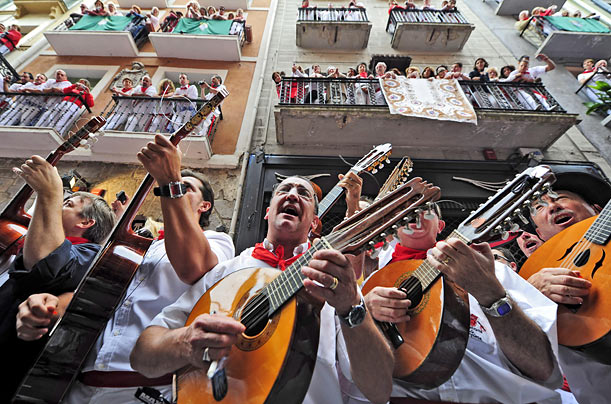 Musicians play for the crowds at the San Fermin fiesta in Pamplona, Spain, part of the festivities renowned for the running of the bulls.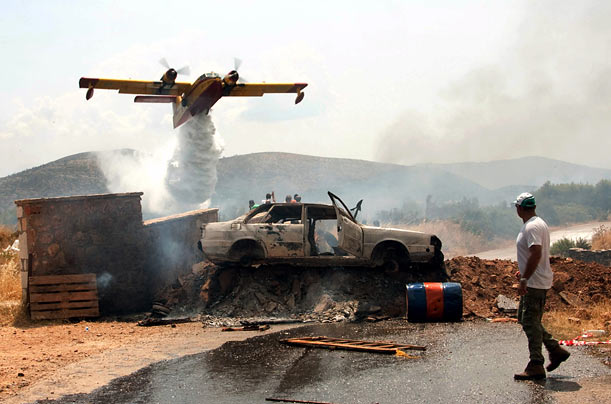 A water-dropping plane tries to extinguish a fire in Grammatiko, Greece, started by people protesting a government plan to build a garbage dump in the area.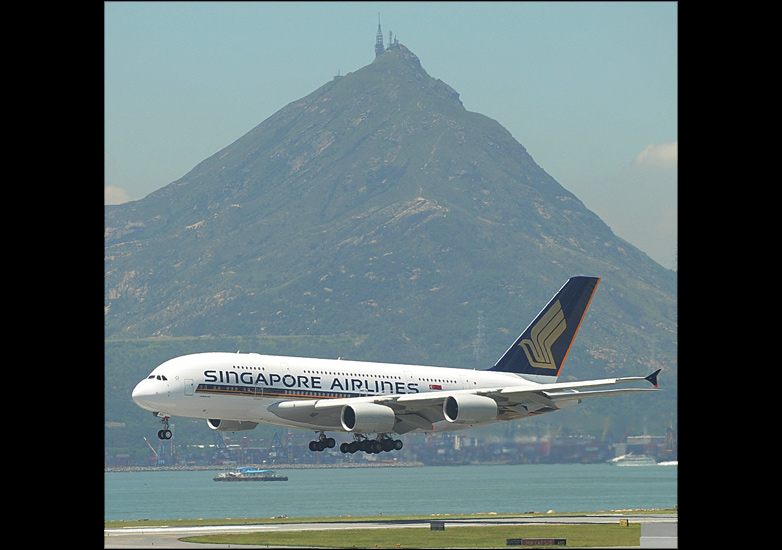 A Singapore Airlines Airbus A380 makes its final approach at Chek Lap Kok airport in Hong Kong on July 09, 2009. The airline has launched its first service between Hong Kong and Singapore on the new aircraft.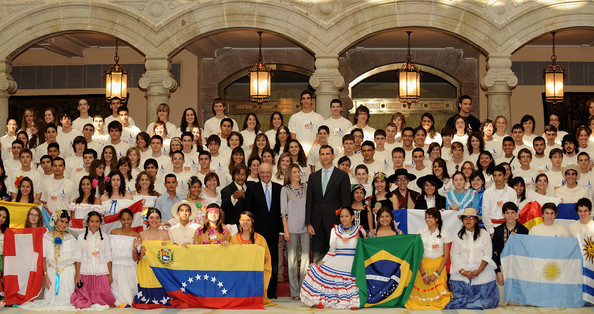 Prince Felipe and Princess Letizia of Spain (C) receive Ruta Quetzal members and young Iberoamerican journalists at El Pardo Palace on July 9, 2009 in Madrid, Spain.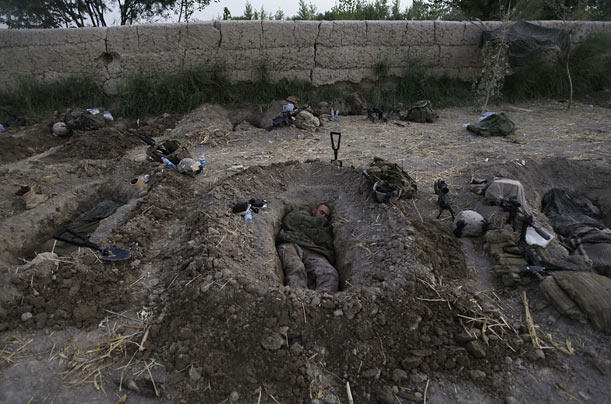 U.S. Marines sleep in their foxholes in Afghanistan's Helmand Province.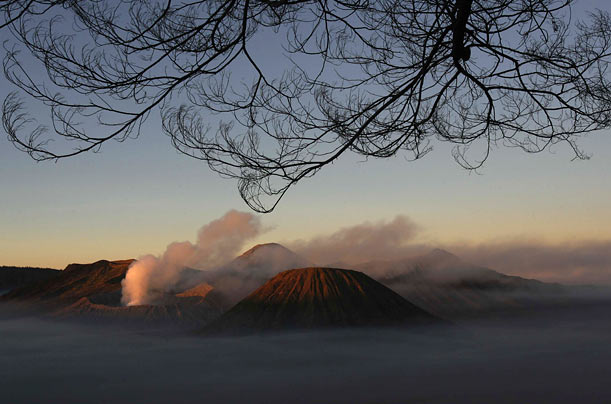 Mount Bromo, an active volcano, releases a little smoke in Indonesia's East Java province.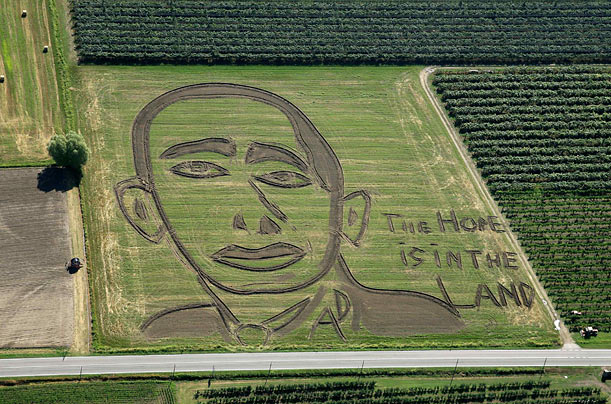 A giant portrait by Italian artist Dario Gambarin of US President Barack Obama appears in the countryside of Mena' di Castagnaro, Italy.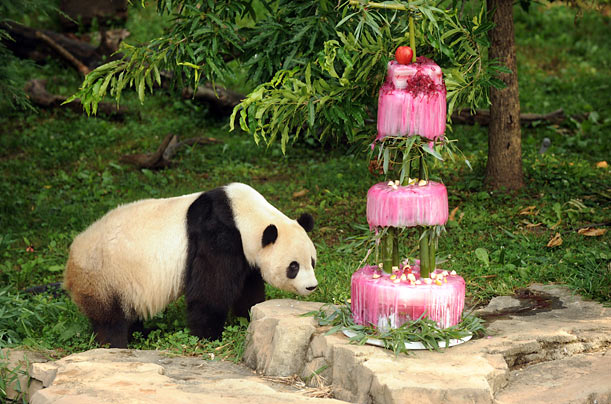 Giant panda Tai Shan inspects his birthday cake (made of water, bamboo, shredded beets and beet juice), at the Smithsonian National Zoological Park in Washington DC.