Switzerland (Francs)



"For such a seemingly staid bunch, the Swiss have fairly wild paper money. The back of the 100 Franc bill, shown here, might at first seem to be a still from a new remake of "Night of the Walking Dead," but no, it's actually a tribute to Swiss sculptor Alberto Giacometti (1901-1966), and the figures are some of his signature works."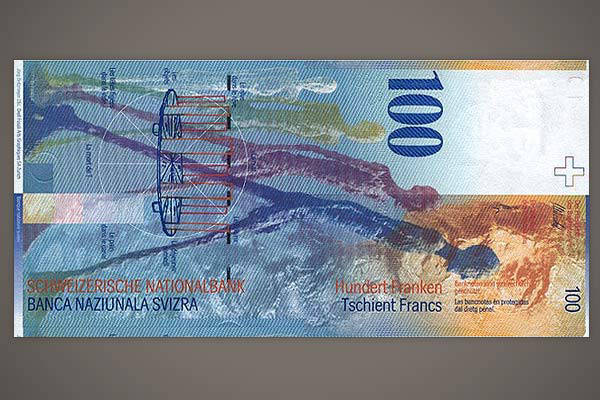 Comoros (Comorian Franc)



"Another small island nation -- this time off Africa's east coast, north of Madagascar -- the Comoros were controlled by the French for 130 years before gaining independence in 1975. The peaceful, dreamlike quality of this image, with its ghostly superimposed suggestion of a nautilus shell, may be a bit of wishful thinking, since the Comoros' history since independence has been a stormy one riddled with coups."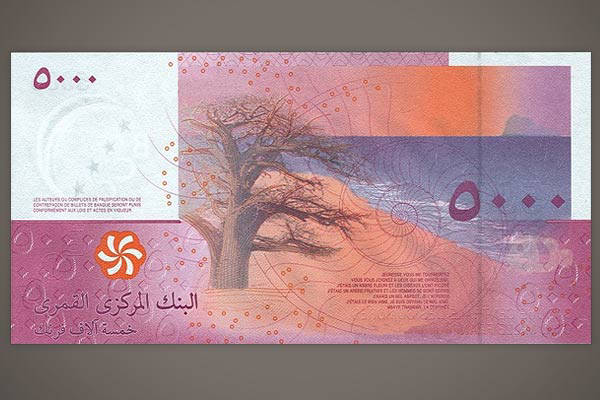 Cook Islands (Cook Island Dollars)



"Hard to say why this woman seems so tranquil and happy, since she is riding a giant ferocious shark, but it's probably just the vibes from living in the Cook Islands, which are still in the middle of nowhere. The islands are about halfway between New Zealand and Hawaii, with no high-rise hotels or resorts, and mercifully few tourists to junk things up. Come to think of it, that shark looks sort of blissed-out, too."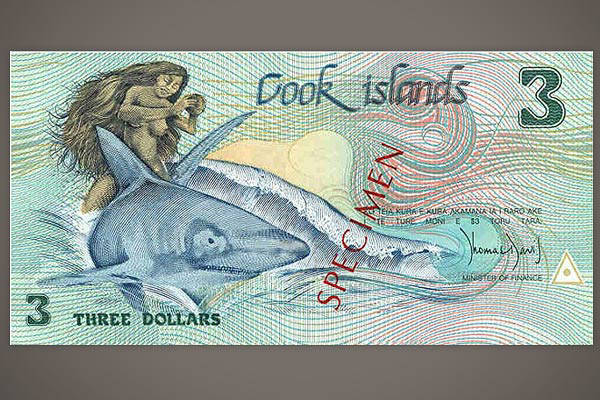 Faroe Islands (Kronurs)



"Okay, maybe it's not that beautiful, although the asymmetrical design and the somehow come-hither claws are pretty fetching. But the Faroe Islands, in the far North Atlantic about halfway between Iceland and Norway, have a bleak windswept beauty, and the people have great character. You gotta love a place that puts a crab on its money."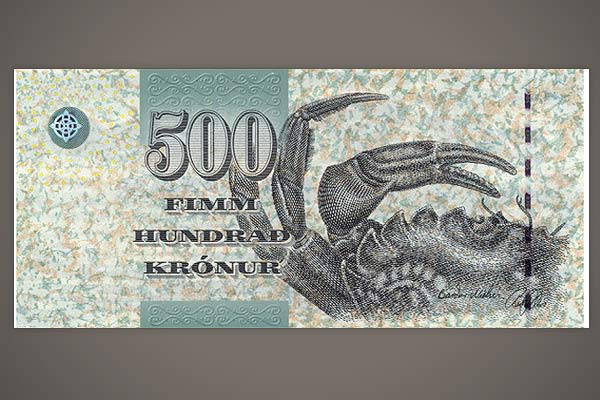 The French Pacific Territories (Franc)



"Hard to get much lovelier than the one-two of the face and back of this note from French Polynesia. But then the islands encompassed by the territory pretty much define paradise: Tahiti, Moorea, Bora Bora, Hiva Oa, Nuku Hiva, made part of our imaginative landscape by artists and writers such as Paul Gauguin, Robert Lewis Stevenson, Somerset Maugham, Herman Melville, and even Jimmy Buffett."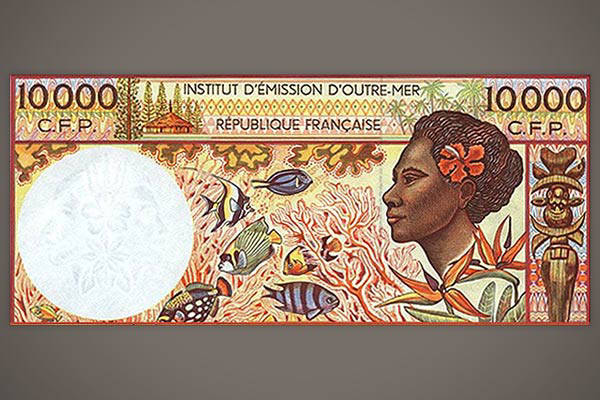 Hong Kong (Hong Kong Dollars)



"In Hong Kong, they seem to have gone just about as far as you can go, money-design wise. But then Hong Kong often seems to be cheerfully humming along in the 23rd century. It makes New York City feel kind of sleepy and slow. So the futuristic money fits perfectly. And as a practical matter, it's an example of a trend in paper currency toward major-league complexity, the better to thwart would-be counterfeiters."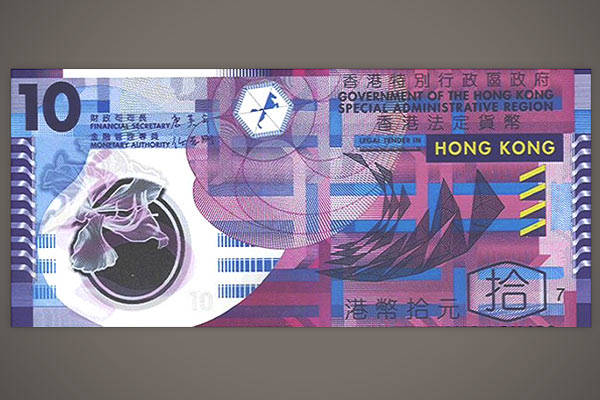 Iceland (Kronurs)

"Now, that's a hat! It even seems to require a neck brace to hold it up. The model for this striking fashion statement is Ragnheiour Jonsdottir. She lived 1646-1715 and was most noted for being the wife of not one but two successive Icelandic bishops, though she was also a celebrated seamstress as well. That's Ragnheiour teaching a couple of students on the back."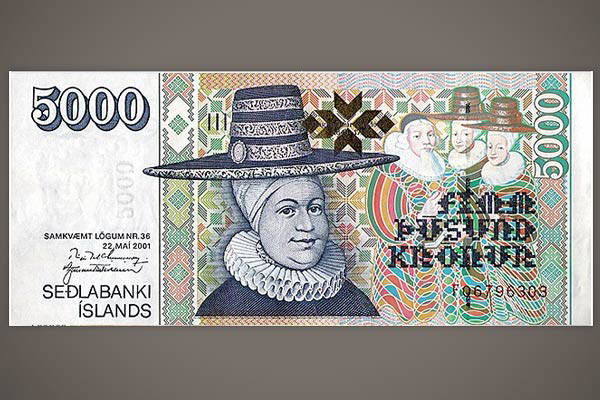 The Maldives (Rufiyaa)

"A true beauty, this bill is from the Republic of Maldives in the Indian Ocean, a chain of about 1,300 islands and cays scattered for 500 miles southwest of India. Beyond fishing and collecting coconuts—the centerpiece on this bill—there's little livelihood, and Maldives is one of the poorest countries in the world. This is doubly ironic, since cowrie shells (shown as part of the decorative border along the bottom) were the world's first international commodity-currency, and the Maldive Islands were their primary source."




New Zealand (New Zealand Dollars)

"Sir Edmund Hillary, on this New Zealand $5, ranks as Most Rugged Outdoorsman on world money, with his weather-crinkled eyes, windblown hair, and open-throated shirt casually askew. Even the color suggests the lifelong tan only acquired by someone who at 33 was the first to stand on top of Mount Everest in 1953, who led the first successful expedition to cross Antarctica via the South Pole in 1958, and who climbed to the source of the Ganges River in the Himalayas in 1977. This is pretty heady stuff for a man whose first occupation was as a beekeeper."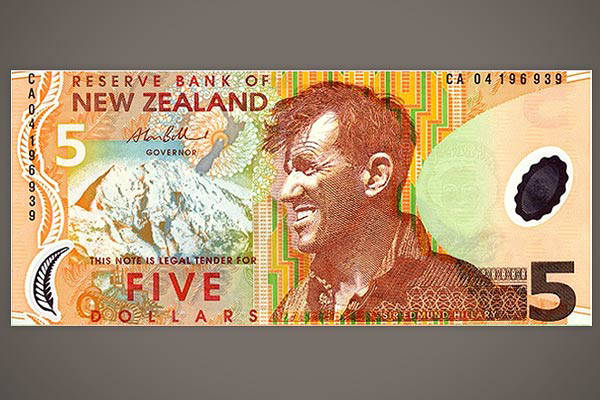 Sao Tome & Principe (Dobras)



"A tiny nation in the Gulf of Guiana, off the western equatorial African coast, these volcanic islands bill bill themselves as "Paradise On Earth." It could be: Splendid beaches and fascinating wildlife, including the endemic Sao Tome kingfisher (Alcedo thomensis) pictured here."